Now some people may not agree with that statement because you can cook barbecue on just about any type of equipment, however good gear makes cooking great barbecue a lot easier.
So just why is it important to have good barbecue accessories, utensils, smokers, or grills? When you think about barbecue you need to understand that we are talking about low and slow traditional southern style barbecue cooking.
If you take this approach to smoking and cooking meat then it means that you need to have something that makes it convenient to cook large pieces of meat for extended periods of time.
You have to contain the cooking space to some container that can take sustained heat. This can be a simple 55 gallon drum or a box with an iron grate on top.
Now if it is your intention not to spend any money then that's a good approach but if you want a decent, well performing smoker then it makes sense to pay a little money and buy a commercially available smoker. And this goes for anything else you need to cook great barbecue.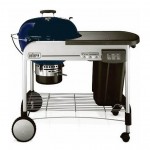 The authors and webmaster of this website, Backyard-smoker-barbeque-chef.com, have put together a comprehensive list of barbecue grills, smokers, accessories, books, and condiments that we think the real barbecue aficionado will like.
You're going to find quite a few barbecue items on these pages. You can find anything from smokers to hot dog forks.  Please feel free to take your time and check out all of the items for sale on this site. You'll note that the items come from many different vendors and they carry many popular items. Also note that these are affiliate sale items which means that purchase will result in an affiliate commission for the owners of this site.
Navigate the site by clicking on the categories and subcategories to find your item. If you can't find an item please use the search box at the top right column of the website.
Enjoy!